Manager, Implementation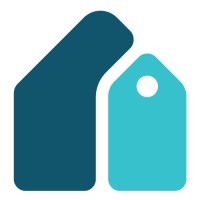 Beyond
Administration
Barcelona, Spain
Posted on Friday, May 12, 2023
Here at Beyond, we are passionate about helping vacation rental owners and managers grow their business. Backed by Bessemer Venture Partners, we have grown to the global leader of short term rental revenue management systems that drive revenue growth. We attribute our success to our belief that the people are the most important part of a business, and our commitment to being a fantastic place to work.
It's with that in mind that Beyond is looking to add a Manager, Implementation to our growing team. Reporting to the Manager of Customer Experience, you will have the opportunity to manage, scale, and improve Beyond's Implementation team to ensure we uphold our commitment to providing a best-in-class customer experience. As the world and travel landscape shift around us, so too do the needs of our customers, and this role plays a key component in ensuring that they not only survive but thrive in this environment.
Before reading further…
Beyond is passionate about diversity and cultivating our team's potential. If you're hungry for a good opportunity, but don't meet every point in this job description, please apply anyway!
As our Manager, Implementation, you'll be responsible for:
Managing & building a high-performing team responsible for the entire Beyond Onboarding experience across all three phases: implementation, training, and product adoption.

Collaborating with Sales & Customer Success leadership to manage the sales & success handoff processes, and finding ways to improve the process.
Developing and improving the Beyond new customer training program.
Leading the day-to-day activities and performance of the Onboarding team measured through team KPIs, company OKRs, and other performance metrics.
Managing client escalations and monitoring these onboardings to ensure the client continues to stay positively engaged
Reporting to leadership on team performance on a weekly, monthly, and quarterly basis
Continuously improving our launch processes and identify and prioritize systems/workflow enhancements that will make onboarding easier, more efficient, and faster for our team and customers
Maintain regularly scheduled 1:1 meetings with each Onboarding team member and provide coaching and development feedback to team members.
Managing team allocation to ensure each team member has a manageable workload and reallocate resources as necessary
Training new Onboarding Team members
Inspire and unify the team around our mission of helping new customers launch on time, without errors, and with a positive first experience with Beyond Pricing
Ensuring internal and external integration & process documentation is up to date
So what kind of person are we looking for in this role? The person who will be successful in this role will be:
A self-starter: you are motivated and comfortable wearing multiple hats

Agile: you thrive in a fast-paced environment and are able to think on your feet

Data-driven: you're comfortable with data and leverage it to make strategic decisions

Collaborative: you enjoy working with colleagues and customers alike and are able to communicate clearly and effectively with different audiences
Now that we've told you what the job looks like, here are the qualifications we're looking for in a candidate:
3 - 5 years of relevant experience

Solid understanding of Implementation/Onboarding best-practices

Creative and analytical thinker with strong problem-solving skills

Experience with writing and organizing customer-facing help documentation

Exceptional verbal and written communication skills with the ability to communicate effectively at all levels

Ability to juggle multiple initiatives/projects with a relentless focus on driving the right outcomes for Beyond Pricing and our customers.

Detailed-oriented and process-driven professional

Highly motivated, driven self-starter
So what can you expect after you apply? Your application will be personally reviewed by a member of the Beyond hiring team and if there is a match in your experience and the role, you will:
Have a video conversation with someone on our Recruiting team. This is a high-level conversation about your experience and interest, but also an opportunity for you to learn more about us
Meet with the Manager of Customer Success
Complete an assignment relevant to the role and meet with other members of the customer experience team
Have a final interview with our Co-Founder & CTO
Company Values:
We are serious about our core values: We Care, We Are On the Same Team, We Inspire Trust, We Go Beyond, We Ship It. If those resonate with you, and you're ready to work with a team that lives and breathes those values, we want to hear from you.

Benefits:
Beyond offers a wide variety of benefits like: stock options, unlimited PTO, work from home office stipend, private health insurance and more! You can learn more about our benefits by visiting our careers site!
We Care about Diversity, Equity and Inclusion:
Beyond is committed to building a workplace that attracts humans of all genders, ethnicities, backgrounds, statuses and lifestyles. At our core, we care about our people and encourage every employee, partner and applicant to share their whole self with us. We are respectful of and empathetic towards different viewpoints, and believe that our ability to help short term rental managers succeed relies on us building a dynamic and diverse team. Whoever you are, you can Belong @ Beyond.
Please review our GDPR Statement here.