Director of Sales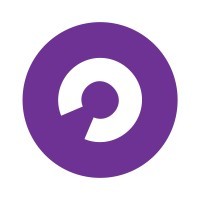 Chicory
Sales & Business Development
New York, NY, USA
Posted on Wednesday, October 18, 2023
About the Company
Chicory believes in the power of recipes to inspire consumers and drive commerce. As the leading contextual commerce advertising platform, we transform recipe content into commerce media. Our platform powers a network of recipe publishers and retailers that CPG brands use to reach 123 million high-intent grocery shoppers each month. Chicory's contextual advertising and shoppable recipe solutions can be found on 5,200+ websites and food blogs, including the Food Network, Delish and LandOLakes.com. Sites enabled with our technology take grocery shoppers from inspiration to checkout in just a few clicks, driving products to cart for 60+ leading retailers.
Recognized as a 2022 Top 50 Best Small Companies to Work For by BuiltIn NYC and as a 2022 Fastest-Growing Private Company in America by Inc. 5000, we believe that what sets Chicory apart is our diverse experiences and skillsets coupled with our shared values. Learn more at www.chicory.co.
About the Role
As our Director of Sales, you will be involved in high-impact decisions that directly shape Chicory's growth in the commerce media space. As part of our leadership team, and reporting directly to the CRO, you will manage our sales activity across all verticals to scale the business. If you have experience driving multi-million sales targets, are able to translate big ideas into clear and actionable frameworks, and are passionate about coaching and mentoring team members of all levels, we would love to hear from you!
Responsibilities
Oversee long-term sales processes and strategy; identify market opportunities, create effective positioning with customers, and translate big ideas, company objectives, and KPIs into clear and actionable plans
Collaborate with CRO, senior leadership, and the Sales team to develop and execute a comprehensive sales strategy to drive revenue growth and ensure successful execution
Develop expertise in Chicory products and measurement offering to become a resource for sellers and clients
Manage and coach the Sales team and support their professional development; understand what motivates sellers, what their obstacles are, what they need to be successful, and how you can be a resource across Chicory's portfolio of solutions
Lead the team in goal setting, and support team to achieve quarterly and annual goals; set seller quota assignments and account assignments
Coordinate and organize Quarterly Business Reviews
Design department org structure as new resources are added to the team, act as the team lead during the Sales hiring process, and efficiently onboard new hires
Create a proactive and collaborative sales culture, sharing and testing new ideas to drive leads and meetings
Build upon team and company culture and act as a champion of Chicory Values & Principles
Identify areas for process improvements and automation and manage a successful execution
Drive large account planning, optimize pricing strategies, lead contract negotiations, and sign IOs
Monitor revenue pipeline and leads, including forecasting and adjusting as necessary to create sustainable growth
Oversee analytics across the revenue funnel and maintain a consistent reporting process
Build and grow relationships and lead conversations with key clients, ensuring an exceptional client experience and long-term retention
Develop and grow relationships with Marketing, Account Management, Campaign Management, Product, and Strategic Partnerships to ensure alignment on messaging, drive business growth, maximize revenue opportunities, and ensure flawless cross-functional execution
Collaborate with other Sales Leaders and the Sales Assistant as well as Marketing on web leads and demand generation efforts and share ideas and feedback for demand generation
Monitor market trends to understand customer opportunities and needs; recommend and implement new strategies to drive revenue goals and stay competitive in the market
Promote Chicory's products and solutions at conferences and across your vast professional network
Qualifications
5+ years of experience in CPG media sales
3+ years in sales leadership roles, driving and implementing sales strategy and revenue growth
Ability to travel 20% of the time to engage with high-level clients and represent Chicory at conferences and other events
Proven track record of building, presenting, negotiating and closing complex client solutions
Expert in digital media, CPG, and shopper marketing with a drive to understand the inner-workings of our network, retailers and customers at a deep level
Ability to craft and execute a first-in-class sales strategy and experienced in hitting multi-million sales targets with year-over-year growth
Expertise in bringing department leaders together to advance business goals, and in helping cross-functional teams drive results through close collaboration
P&L experience and consistently achieves or surpasses targets
Experience implementing new processes or change management
Strong data competency with the ability to synthesize data and insights into succinct strategies and action plans
Strong technical experience with Salesforce and other CRM tools
Strong analytical, research, problem-solving and strategic thinking skills
Proven track record of building territories from prospecting to strategic partnerships
The base salary range for this position is $150,000 - $180,000 annually.
Location: New York/Hybrid or Remote
Benefits & Perks
Focusing on your health and wellbeing:
Comprehensive healthcare benefits, including dental + vision plans

Flexible paid time off policy for vacation, sick days, mental health days, and more!

14 paid holidays + flexibility to take paid time off for any other holidays you observe

Employer-paid membership to One Medical

Free ClassPass membership
Creating a culture in which you can thrive:
Annual learning & development stipend

Flexible remote and hybrid work style arrangements

Fun and friendly office in NYC stocked with free snacks

Virtual and in-person outings and fun activities with our amazing team

Dog-friendly workplace
Supporting you financially:
Competitive compensation package, including base salary + stock options

Flexible Spending Account (FSA) + Health Spending Account (HSA)

401k retirement plan

Commuter benefits
Our Philosophy

At Chicory, we know that we are strongest when every person is valued, respected and treated with dignity. We actively put aside assumptions and judgment and work to make space for all points of view. We do serious work but don't take ourselves too seriously. We consider our playful spirit a competitive advantage to building better relationships and finding the smartest solutions. We produce the best results by hiring smart people and giving them the space, safety and the resources to do their work. We are building a company people love working with and working at.
Our Commitment Statement to Diversity, Equity, Inclusion, & Belonging
At Chicory, diversity, equity, inclusion, and belonging are key ingredients in our recipe for success. Our diverse experiences, backgrounds, identities, and ways of thinking elevate the level at which we operate; this allows us to innovate in old-school industries by looking not at how things have been done, but how they should be done. We are building a workplace built on merit and equity where every one of us has a voice at the table.

Our Values
Operate with Empathy
Embrace Individuality
THINK
​Make Chicory Fun!
Our Principles
Be Good People: We bring the best out of each other by being good to each other. We operate with empathy, respect and integrity. We balance confidence with humility. We believe we can build a great company and have fun doing it.
Seek to Understand: Leaders seek first to understand, then to be understood. Instead of
demanding things of others, or throwing orders around, we ask probing questions to understand where others are coming from. Leaders are collaborative and strive to solve problems together.
Own It: Leaders are owners. They take full responsibility for their areas of the business. They actively seek out ways to make improvements and create efficiencies. They catch and fix issues before they are pointed out to them. They don't take the role of bystander. They take pride in the work that they do.
Bias for Action: Time will always be the limiting factor and indecision stifles progress. Most decisions are reversible. Leaders act today instead of waiting until tomorrow. The biggest mistake we can make is to be afraid of making mistakes.
Separate Your Ego From Your Position: Great leaders actively seek out reality and are willing to change their stance. They promote positive conflict and let the best decisions come to light, even if it may cause them pain. They can admit when they are wrong and commit wholeheartedly to decisions once they are made. They fight for the greater good of the company, not themselves.
Hold High Standards: The quality of products, services and processes determines the speed at which we can operate. Leaders set high standards for themselves and their teams. They hold these standards with conviction and actively communicate when they are not being met.
Have a Beginner's Mind: Just because something has been done a certain way doesn't mean it's the best way. We actively take moments out of our day to reflect on the past, present and future. This allows us to look at each challenge with a fresh perspective and welcome viewpoints that challenge the status quo.
Be Deliberate: Great leaders are intentional with their words and actions. We are direct. We avoid overcomplication. We strive to accomplish more with less.
Master Your Craft, Expand Your Knowledge: Leaders have a deep understanding of the business and the industry we operate in. They know how their skills impact their role, how their role impacts the business and how the business impacts the industry. They take time to read the world to anticipate the future. They are always improving themselves and those around them.