Director of Quality Assurance (QA)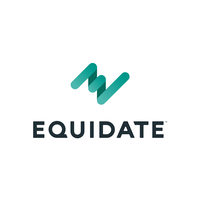 Equidate
Quality Assurance
Remote
Posted on Wednesday, January 11, 2023
At Forge (NYSE: FRGE), we know our team is our greatest asset. As technology innovators in the private market, our vision is to deliver a richer future for everyone. We live that vision through our values of being bold, humble and accountable. We experience the value that our vision brings to the world every day, helping the teams behind the greatest innovations of our generation, from space travel to planet-saving, plant-based nutrition and more.
Our mission is to empower more people to exercise ownership in the world's leading private companies via a world-class technology platform with access to the largest network of buyers and sellers in the world. With liquidity solutions, exclusive data and insights, a custody offering, and a vibrant marketplace, Forge's goal is to build the best-in-class technology infrastructure to power a global private market that is transparent, accessible and seamless for companies, their employees and investors. Through Forge, employees can sell their private shares, employers can reward shareholders with pre-IPO liquidity and individual and institutional investors can participate in private unicorn growth.
Forge's differentiated global marketplace addresses rising demand among individual and institutional investors for exposure to private company stocks and it is building a growing network effect with defensible competitive advantages. The Forge marketplace has over 440,000 registered users and private shares have traded in more than 500 companies since inception, representing over $12 billion in volume across over 21,000+ transactions.
Our ability to offer these powerful financial solutions has generated incredible interest from investors, demand from customers, and a need to grow our team to meet the needs of more companies, teams and innovators in this way. You can learn more about Forge in the following video: "The private market future starts now".
The Role:
Forge Global is seeking a Director of QA to define, refine and champion Forge's quality practice across our Technology teams during an exciting time of growth. If you're aligned to our core values of being bold, accountable, and humble, have a proven track record of successfully defining and owning the QA function in the FinTech/FinServ ecosystem, we'd love to hear from you!
Responsibilities:
Define, refine and champion Forge's quality practice across the Forge Technology team

Review and write acceptance criteria/cases for tickets with Eng Lead and PM

Coauthor test plans with your team for large features and review it and drive alignment on it with your team

Review test automation and make tasks/recommendations for addressing gaps

Baseline a new severity scheme to be used across teams and projects

Generate metrics and reports that provides clarity and visibility into the quality of our products

Assist in triage of inbound customer feedback and bugs/issues for development with Product Owners

Participates in key Scrum meetings (stand-up, demo, retro, planning and UAT review)

Facilitate UAT with the Product Manager

Partner with the Product Manager on accepting work each sprint

Works with a Scrum team to deliver and demo excellent working software each and every sprint

Actively contributes to our culture of continuous improvement, identify opportunities for improvement

Work with Project Manager on providing accurate status

Own the customer focused test plan and approach
Qualifications:
5+ years experience in quality engineering owning test strategy

for multiple products

Excellent communication skills with ability to influence cross team members in QA, Development, Product and PMO

Proven expertise in driving automated testing, utilizing the latest technology stack and

other leading test management software

Knowledge of BDD and TDD Frameworks such as Cucumber, Gherkin, Selenium and Jest

Experience creating test strategy with customer focused approach

At least 3 years or more of Test Automation Experience using tools such as Selenium, Jest, Cypress, Postman etc

Experience with mentoring and training other members of the team

Comfortable with giving demos to multiple teams to showcase the progress of the work done

Experience testing complex domain problems in financial industry with trading and customer focus

Experience working in a regulated environment and ensuring compliance and regulatory requirements are met

The role is remote but must be open to occasional travel to our Bay Area and New York offices

Must be able to sit and/or stand for long periods of time in an office setting or in home office setting while working
Nice to Have:
3+ years' experience in the Fintech industry

Creating a Quality team from scratch

Functional programming experience, both in development and in relation to quality/test strategy

Extensive knowledge in programming languages such as JavaScript, TypeScript, Python

Effective project management skills and ability to prioritize tasks accordingly

Familiarity with JIRA and Agile SDLC

Understanding of either Private market/Equities/ OTC/Derivatives/Fixed Income markets

Experience with FIX testing and creating automated tests for FIX protocol workflows
For residents of San Francisco/Bay Area, CA or New York, NY the annual salary range including bonus for this role is $170,000 - $240,000 + equity. Final offers may vary from the amount listed based on geography, candidate experience and expertise, annual bonus, and other factors.
Forge implements a mandatory COVID-19 Vaccination Policy, which applies to all employees. All employees covered by this policy are required to be fully vaccinated as a term and condition of employment at Forge. Employees are considered fully vaccinated two weeks after completing primary vaccination with a COVID-19 vaccine, with, if applicable, at least the minimum recommended interval between doses. Employees must provide truthful and accurate information about their COVID-19 vaccination status, and, if applicable, their testing results as of the first date of their employment.
Employees may request an exception from this mandatory vaccination policy if the vaccine is medically contraindicated for them or medical necessity requires a delay in vaccination. Employees also may be legally entitled to a reasonable accommodation if they cannot be vaccinated because of a disability, or if the provisions in this policy for vaccination conflict with a sincerely held religious belief, practice, or observance. All such requests will be handled in accordance with applicable laws and regulations.
Forge is proud to be an equal opportunity employer and values diversity at our company. We do not discriminate on the basis of race, religion, color, national origin, gender, sexual orientation, age, marital status, veteran status, or disability status.