General Counsel, Forge Europe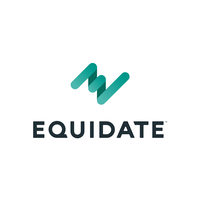 Equidate
Legal
Berlin, Germany
Posted on Thursday, April 13, 2023
At Forge (NYSE: FRGE), we know our team is our greatest asset. As technology innovators in the private market, our vision is to deliver a richer future for everyone. We live that vision through our values of being bold, humble and accountable. We experience the value that our vision brings to the world every day, helping the teams behind the greatest innovations of our generation, from space travel to planet-saving, plant-based nutrition and more.
Our mission is to empower more people to exercise ownership in the world's leading private companies via a world-class technology platform with access to the largest network of buyers and sellers in the world. With liquidity solutions, exclusive data and insights, a custody offering, and a vibrant marketplace, Forge's goal is to build the best-in-class technology infrastructure to power a global private market that is transparent, accessible and seamless for companies, their employees and investors. Through Forge, employees can sell their private shares, employers can reward shareholders with pre-IPO liquidity and individual and institutional investors can participate in private unicorn growth.
Forge's differentiated global marketplace addresses rising demand among individual and institutional investors for exposure to private company stocks and it is building a growing network effect with defensible competitive advantages. The Forge marketplace has over 440,000 registered users and private shares have traded in more than 500 companies since inception, representing over $12 billion in volume across over 21,000+ transactions.
Our ability to offer these powerful financial solutions has generated incredible interest from investors, demand from customers, and a need to grow our team to meet the needs of more companies, teams and innovators in this way. You can learn more about Forge in the following video: "The private market future starts now".
Forge is now looking to enter into the European market and, together with its strategic partner Deutsche Börse, has established Forge Europe - the first European marketplace for private company shares with access to global liquidity. Leveraging the technology, track record and expertise of Forge in the US, and the market and regulatory know-how as well as the extensive network of Deutsche Börse, Forge will be launching a European marketplace in 2023 in Germany and the UK, before expanding to the rest of Europe (subject to the requisite regulatory approvals being in place).
As an early member of the Forge team in Europe, you will become an integral part of a lean and experienced team of entrepreneurs with diverse backgrounds in engineering, venture capital, law and investment banking. We provide you with the opportunity to build, shape and define the European private market ecosystem by making Forge's expansion to Europe a success story.
General Counsel ("Volljurist / Rechtsanwalt")
Location: Berlin (at the Deutsche Börse Berlin Hub in Berlin-Mitte, close to the Brandenburger Gate)
Start Date: ASAP
As General Counsel, you are in charge of driving the legal elements of the entire transaction lifecycle in the context of facilitating a share transfer in a private growth company. You have a transaction lawyer profile with experience in M&A / venture capital in Germany as well as cross-border exposure, both in a fast paced environment and / or a corporate law background. Curiosity for entrepreneurship and appetite for adjacent legal fields complete your profile.
In this role, you will:
Shape and define transaction processes and respective integration into the technology platform, including legal review and design of new product offerings.
Build out a legal and compliance team as our business scales.
Design and drive drafting of transaction documentation, including transfer notices, share purchase agreements and term sheets.
Support and orchestrate operational processes in the course of a transaction lifecycle from a legal standpoint, incl. coordination of relationship with external counsels across all legal subject matters.
Support with corporate governance matters, such as board and shareholders' resolutions and regulatory filings.
Skills required:
2+ years full-time experience at a top tier law firm and / or corporate / startup with a focus on M&A / venture capital advisory and / or corporate law background.
Comprehensive legal qualification (second German state examination).
Self-starting, entrepreneurial and hands-on mentality.
Curiosity to expand and build up knowledge in new legal fields, such as regulatory legal.
Strong people skills with an empathetic mindset.
What's in it for you:
Guaranteed accelerated learning curve and opportunity to make an impact by joining our lean and entrepreneurial company with the support from two industry-leading powerhouses.
Competitive salary and additional perks.
A high degree of collaboration and autonomy, becoming part of and growing with a diverse and experienced pool of talents.
Culture of empowerment, trust, and constructive feedback. We are obsessed with a great customer experience and world class working culture.
Flexible and remote working culture, 30 vacation days per year and latest hardware.
Forge is proud to be an equal opportunity employer and values diversity at our company. We do not discriminate on the basis of race, religion, color, national origin, gender, sexual orientation, age, marital status, veteran status, or disability status.