Director of Product Management, Data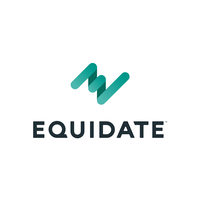 Equidate
Product
Remote
Posted on Thursday, May 25, 2023
At Forge (NYSE: FRGE), we know our team is our greatest asset. As technology innovators in the private market, our vision is to deliver a richer future for everyone. We live that vision through our values of being bold, humble and accountable. We experience the value that our vision brings to the world every day, helping the teams behind the greatest innovations of our generation, from space travel to planet-saving, plant-based nutrition and more.
Our mission is to empower more people to exercise ownership in the world's leading private companies via a world-class technology platform with access to the largest network of buyers and sellers in the world. With liquidity solutions, exclusive data and insights, a custody offering, and a vibrant marketplace, Forge's goal is to build the best-in-class technology infrastructure to power a global private market that is transparent, accessible and seamless for companies, their employees and investors. Through Forge, employees can sell their private shares, employers can reward shareholders with pre-IPO liquidity and individual and institutional investors can participate in private unicorn growth.
Forge's differentiated global marketplace addresses rising demand among individual and institutional investors for exposure to private company stocks and it is building a growing network effect with defensible competitive advantages. The Forge marketplace has over 440,000 registered users and private shares have traded in more than 500 companies since inception, representing over $12 billion in volume across over 21,000+ transactions.
Our ability to offer these powerful financial solutions has generated incredible interest from investors, demand from customers, and a need to grow our team to meet the needs of more companies, teams and innovators in this way. You can learn more about Forge in the following video: "The private market future starts now".
Role Summary
Join Forge Data, a pioneer in delivering data intelligence solutions for private markets, as our Data Product Manager. We're seeking an experienced professional with a solid background in building & growing financial market data products. This role is pivotal in advancing our strategic mission of fostering transparency in private markets akin to public markets.
Responsibilities:
Drive the roadmap for data product enhancements, managing its execution and ensuring timely deliveries.

Comprehend and advocate for both external and internal customer needs, defining functional specifications for market datasets, including pricing data, reference data, and implied valuations.

Collaborate closely with data research, operations, engineering, design, and business teams for product ideation, development, testing, and iteration based on client feedback.

Partner with data research in developing index products, derived data & analytics, and investment solutions, including rolling out and refining methodology, tools, and technology for index construction, rebalancing, and distribution.

Partner with the tech and data operations team to ensure the production of high-quality datasets and efficient implementation of the data lifecycle, from ingestion to distribution.

Partner with sales & marketing teams to orchestrate product promotions

Conduct thorough due diligence on external vendors to enhance data product offerings
Required Qualifications:
7+ years of product management experience in a client-facing role, most of it attributed to building & launching financial market data products such as indices, derived data, pricing data, and reference data.

In-depth understanding of market data and the investment lifecycle across diverse financial asset classes.

Technology fluency in data platforms and solid experience working closely with data researchers, operations to develop products & tools.

Superior communication skills, the ability to drive cross-functional delivery and interact effectively with senior leadership and clients.

Bachelor's Degree in Computer Science, Finance, Business Administration, or Economics
Preferred Qualifications:
Prior experience with private market-related data and venture finance is highly desirable.

Indices product development and strong familiarity with institutional asset management is a huge plus.

A strong understanding of financial concepts, such as valuation techniques, corporate action adjustments, and price discovery.

Demonstrated experience in conceptualizing and developing financial data-oriented products through APIs and feeds.

An unyielding passion for delivering solutions that create a significant impact on customer outcomes and business growth
Forge is proud to be an equal opportunity employer and values diversity at our company. We do not discriminate on the basis of race, religion, color, national origin, gender, sexual orientation, age, marital status, veteran status, or disability status.