Account Director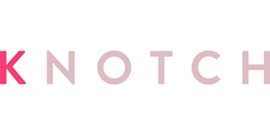 Knotch
Sales & Business Development
Remote · New York, NY, USA
Posted on Wednesday, April 5, 2023
About Knotch
As the global leader in content intelligence, Knotch's mission is to empower brands to unlock the true value of their content by using data-driven strategies.
With the Knotch ContentEQ Platform, and expert content strategists, we measure the performance of content in real-time, and provide the roadmap for achieving higher levels of performance. Through our unique ability to provide a 360-degree view of content, including paid and owned, Knotch allows companies to connect their content to enhancing brand and building audiences.
Account Director
As Knotch's Account Director, you will be responsible for the growth of a select group of clients and prospects - across both platform and consulting. This list will be updated every 6 months in line with the business plan and priorities.
For clients, you will work to ensure Knotch gets credit for the value it creates from both platform and consulting work to grow the annual value either before or at renewal.
For prospects, you will engage with the right contacts, and explain the value the platform delivers. Some of these prospects are already Knotch's consulting clients.
You will establish yourself as a trusted advisor who is focused on supporting your client's strategic business objectives, on a quarter-to-quarter basis.
Your curiosity and listening skills will help you succeed in achieving Knotch's growth goals, and that Knotch's content measurement and consulting footprint expands within our existing clients, and is sold successfully to new clients.
You will report to David Brown, and work closely with both David and Anda Gansca, CEO.
You will be successful in this role if you have:
Experience in the content marketing or analytics arena
Experience in SaaS/ technology companies or agency background working directly with Fortune 500 brands
5+ years demonstrated experience and accomplishment in SaaS/Technology/AgencyExperience working with content marketing initiatives
Polished, articulate and credible client communication
An entrepreneurial background, attitude or ambition
Creative problem-solving skills
The desire and proven ability to work well in a collaborative, fast-paced environment
We also appreciate but do not require:
A successful track record in selling ​new​ & ​emerging​ products
Your existing network of Marketing leaders
Past experience selling to Marketing teams
Location
Knotch is a remote-first company. It would be an advantage to be in the NY Tri-state area where a handful of our team members reside, but it is not a requirement.
Time zone preference is Eastern or Central
Salary Range
Salary Range: $150,000 - $300,000. The above salary range is inclusive of base and variable compensation. Other great benefits including medical, dental and vision insurance eligibility, a 401(k) plan, unlimited PTO and 10+ company-paid holidays, a daily company break, and a wellness allowance, just to name a few!
Knotch is committed to providing equal employment opportunities to all employees and applicants for employment without regard to race, color, religion, sex, national origin, age, disability, veteran status, sexual orientation, gender identity, genetic information or any other protected status. We strive to create a diverse and inclusive workplace that reflects the communities we serve and live in, and we believe that diversity and inclusion are key drivers of our success. We encourage all qualified applicants to apply for job openings (even if you don't meet every single qualification) and offer reasonable accommodations for individuals with disabilities.