Senior Biomedical Engineer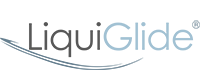 LiquiGlide
Cambridge, MA, USA
Posted on Saturday, April 15, 2023
Company Summary
LiquiGlide is an exciting, fast-growing start-up whose mission is to fundamentally alter interfaces between liquids and solids to eliminate waste, save lives, and enable a new engineering paradigm. Originally developed at MIT, LiquiGlide's technology platform enables custom-design of slippery coatings for endless applications—packaging, medical devices, and manufacturing.
We will bring about a greener, safer, more efficient world. LiquiGlide® has won a variety of innovation awards and been featured on CNN, NBC, ABC News, BBC, and Fox News, as well in The New York Times, and we are working with some of the largest and most successful businesses across many industries.
Do you have a passion for developing and commercializing revolutionary technology, either in a
start-up or as part of a new product group? Do you have an advanced degree and a strong
background in medical devices, biomaterials, polymer science, microbiology, or bio-interfacial
phenomena?
LiquiGlide has raised $40 million in funding and is expanding its team to commercialize its slippery
coating technology. The Biomedical Coating Engineer will work with teams to develop liquid-
impregnated surface (LIS) coatings for medical devices and biological applications.
Duties and Responsibilities
-Lead and manage biomedical engineering projects related to LiquiGlide technology.
-Develop and maintain project plans and road maps and act as key point of contact for clients
and internal management.
-Design and develop medical devices or products that incorporate LiquiGlide coatings.
-Investigate the interactions between LiquiGlide coatings and microorganisms to ensure
safety and efficacy.
-Conduct microbiological testing to validate the effectiveness of LiquiGlide coatings in
preventing bacterial adhesion and biofilm formation.
-Collaborate with cross-functional teams to ensure project objectives are met on time and
within budget.
-Stay up-to-date with the latest trends and technologies in biomedical engineering and
microbiology and apply them to enhance LiquiGlide's offerings.
-Train and mentor junior team members.
Skills and Experience
-2-10 years of experience in developing and testing medical devices or products, with a
strong background in microbiology and infection control.
-Strong understanding of microbiological principles and techniques, such as microbial
colonization and biofilm assays.
-Familiarity with regulatory requirements for medical devices and products.
-Experience in coatings or surface modification is a plus.
-Excellent written and verbal communication skills.
-Ability to work independently and in a team environment.
-Strong problem-solving and analytical skills.
Education
Masters or PhD Degree in Biomedical Engineering, Chemical Engineering, Material Science, or
Microbiology is preferred.