Senior App Support Engineer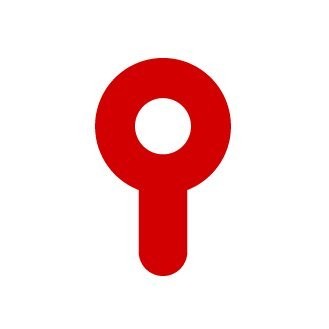 Reali
Customer Service
India
Posted on Monday, August 21, 2023
We're on a mission to build the world's best homebuying and home selling experience because buying a home or selling the one you're in shouldn't feel complicated. Our simplified approach brings local market experts together, giving our clients a team of research analysts, loan officers, and Tour Specialists—all under one roof—including a dedicated Flyhomes Agent to guide them every step of the way so they can buy and sell with confidence.
If you're looking for a company where you'll make a difference every day and work on a team where authenticity, equity, and innovation are valued—Flyhomes is the place for you.
We are looking for a detail-oriented and creative Sr. Application Support Engineer to join our Flyhomes engineering team!
The Application Engineering Support Team is a key team we are building at Flyhomes. You and the team will provide investigations, solutions, and collaboration between our Business and Technology Teams through deep technical knowledge of how business processes and systems interact.
A typical day in this team revolves around ensuring that we are using practical and complete solutions related to anomalies within our code and systems as well as ensuring that our Business Teams have the support they need to be able to ensure our clients' happiness, make smart integrations, and help the business and clients succeed.
This work involves bug triage, data discrepancy investigations, automating integrations, and delivering simple and novel solutions to complex issues.
What You'll Do
Triage and solve escalated issues and requests from our business & operations teams.

Act as first point of escalation for Engineering, helping to prioritize work based on impact and recurrence to the Development Teams.

Collaborate on an agile basis with Business teams and Engineering teams to solve problems and support the business facing systems.

Participate in building/suggesting tools and utilities to improve business processes.




Master the set of third-party tools used for our business processes.

Continuously iterate and improve the Flyhomes third party integrations and processes with our forward-looking roadmap in mind.

Identify and advocate for best practices for business processes in conjunction with the technical systems.
What is needed
5+ years of demonstrable experience as an Application Support Engineer in a related field.

3+ years of using SQL to research data discrepancies and analyze system issues.

Proficiency in determining the causes of application errors and repairing them.

Knowledge of programming languages, such as Javascript, Python, and Ruby.

Exceptional ability to provide front end support to internal departments and web-based clients.

Ability to quickly learn and integrate multiple enterprise systems like CRMs, Task Management tools, and Scheduling tools.
Our core values
Join a team where authenticity, equity, and innovation come together to build the world's best homebuying and selling experience. Do you have what it takes?
Winning Together
We're fundamentally optimistic about our clients, team, and industry. We win with our CLIENTS—we align ourselves and our products with their interests so that we only win when they win. We win with our TEAM—everyone at Flyhomes plays a critical role in building the world's best home buying and selling experience. And we win with the INDUSTRY—there are people on the other side of every transaction, and we believe the best outcomes are when everyone feels like a winner.
People Not Properties
People first. It's that simple. Whether you're our client, team member, or partner, we're a community focused on building lasting relationships. We put people at the heart of everything we do.
Find a Better Way
We love what we do and embrace the fact that our work of building an iconic company that delivers the best home buying and selling experience will never be finished. We're always seeking better solutions to every problem, whether big or small. We listen empathetically, identify improvements, and scale new solutions.
Own The Outcome
Every team member at Flyhomes has the power to improve the client experience, grow the company, and make the work we do more efficient. If we see a gap, we communicate, collaborate, and take ownership to drive improvements. We do what we say we'll do, and when things don't go as planned, rather than make excuses, we take the opportunity to share, learn, and grow together.
Do The Right Thing
Trust is our currency—that means telling the truth and behaving honestly, even when no one's watching. We lead by example for our clients, team members, and the rest of the industry. We do what's right, always.
Pick Up The Hammer
We believe that all big problems can be solved with a thoughtful series of small actions. We move quickly with a strong bias for action because we know that the cost of waiting is high. We make sound, informed decisions based on the available data, and don't wait for perfect information to take the next step.
If you're dedicated to creating an inclusive, equitable, and more enjoyable real estate experience with solutions for every homebuyer and seller, then we want to talk to you!
We know that energized teams engage people from remarkable backgrounds and experiences. At Flyhomes, we believe that when bringing people together, it's important to feel respected and included so that we can be more creative, innovative, and successful together. Connecting Flyhomies to new ideas and one another is one of our guiding principles—one that informs how we hire, train, and grow our global team.
To all recruitment agencies: Flyhomes does not accept agency resumes. Please do not forward resumes to our jobs alias, Flyhomes employees or any other company location. Flyhomes is not responsible for any fees related to unsolicited resumes. In the absence of a signed Recruitment Fee Agreement, Flyhomes will not consider or agree to payment of any referral compensation or recruiter fee. In the event a recruiter or agency submits a resume or candidate without a previously signed agreement, Flyhomes explicitly reserves the right to pursue and hire those candidate(s) without any financial obligation to the recruiter or agency.