Flyhomes Agent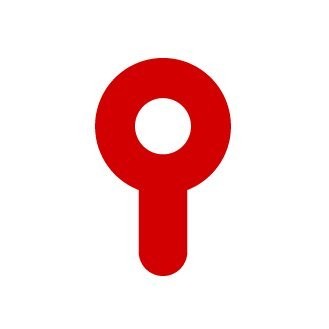 Reali
Seattle, WA, USA
Posted on Friday, October 13, 2023
We're on a mission to build the world's best homebuying and home selling experience because buying a home or selling the one you're in shouldn't feel complicated. Our simplified approach brings local market experts together, giving our clients a team of research analysts, loan officers, and Tour Specialists—all under one roof—including a dedicated Flyhomes Agent to guide them every step of the way so they can buy and sell with confidence.
If you're looking for a company where you'll make a difference every day and work on a team where authenticity, equity, and innovation are valued—Flyhomes is the place for you.
Flyhomes is a place where authenticity, equity, and innovation collide to build the world's best homebuying experience. Innovation is in our DNA. What will you create here?
We offer brokerage, mortgage and closing services—all under one roof—to ensure our clients have an amazing experience from the moment they start to work with us, to the moment they move in, and beyond.
Real estate, mortgage and technology are what we do, but people are at the core of our mission. That's where you come in! Whether you're our employee or our client, we believe it's about people, not properties. From client-facing roles to technology, and everywhere in between, you'll work alongside a diverse team who loves to solve problems, think creatively, and fly the plane as we continue to build it. If you're dedicated to creating an inclusive, equitable, and more enjoyable real estate experience with solutions for every homebuyer, then we want to talk to you!
We are currently seeking a driven and enthusiastic Flyhomes Agent who can delight clients and go above and beyond the call of duty to join and help build our Greater Seattle, FA Fly Team location!
The Flyhomes Agent (FA) role is critical to the success of the business, ensuring that clients have the best experience possible utilizing Flyhomes innovative products and services. The FA builds, strengthens and maintains relationships with clients from onboarding through closing of the home buying/selling process. The FA identifies tailored strategies designed to successfully accomplish the clients' goals, add value and create an exceptional experience to earn clients for life.
What You'll Do
Create client partnerships and increase brand loyalty by developing home buying/selling strategies with clients, leveraging Flyhomes programs and services
Onboard clients and provide orientation of company programs and services to educate clients on the Company's end-to-end service offerings
Work collaboratively with internal team members in Activations, Scheduling, Tours, Pricing, and Closing to ensure effective communication flow and exemplary client experience throughout the client's journey
Mediate sales and purchase negotiations leveraging subject matter expertise to advocate in the clients' best interests
Manage listing publications on MLS and through advisor's network
Problem solve and respond to clients' needs throughout transaction and post-close; troubleshooting and being proactive with potential challenges
Cultivate and maintain relationships with clients who may not have an immediate buying/selling timeline, providing them with valuable information, market updates, and personalized assistance to ensure their long-term satisfaction and providing tailored guidance and support to help them make informed decisions and ultimately transition into homebuyers.
Manage CRM software with clients' information and transaction details
Stay current with real estate market trends, industry and compliance requirements; attend trainings and maintain professional networks
Conduct property tours with clients
Demonstrate flexibility and commitment by being available beyond standard 9am-6pm work week to meet clients' needs and ensure their real estate goals are achieved.
Salary Range: Yearly base Salary of $35,000 plus uncapped commission. Total expected compensation is projected at over $80,000 for year one. Also eligible for reimbursements and benefits.
What You'll Bring
Proficiency with G Suite (Gmail, Hangouts, Calendar, Docs, Sheets)
Bachelor's degree or higher from accredited college preferred
Current driver's license and insurance (role may require travel to meet with clients and conduct property tours in the local geographic area)
Your Superpowers
Client Focus: You possess a passionate drive to delight our clients and offer unique solutions that deliver on their expectations. You are adept at relationship management
Critical Thinking: You employ a thoughtful process of analyzing data and problem solving to reach well-reasoned solutions
Collaborative: You partner effectively with clients and colleagues, to drive our 'winning together' culture and execute on our common goals
Communicative: You have impeccable written and verbal communication with the ability to convey messaging to diverse audiences. You utilize active listening skills and ensure that clients and colleagues feel heard.
Learning Agility: You are open to new ways of thinking and committed to acquiring new skills to retain a competitive advantage
Driven: You take initiative and persist in accomplishing objectives despite obstacles and setbacks. You are organized, focused and highly disciplined. Hard work doesn't scare you
Accountability: You accept responsibility for your own actions and decisions and demonstrate commitment to accomplishing work in an ethical, compliant, and efficient manner for the benefit of your clients and the company
Work Excellence: You are conscientious with the consistency and quality of deliverables. You're adept at prioritization and project management with attentiveness to detail and consistent follow through.
Flexibility: You thrive in a dynamic, fluid and unstructured environment because you are a self-starter who is eager to learn, grow and build something great together
Flyhomes Perks: Reinventing an industry takes work and we aim to recognize and champion the well being of our people professionally, financially, physically and mentally.
Generous PTO
401K Matching
Health, Dental, Vision
Home Buying & Selling Benefits
Casual Dress
Professional Development Benefits
Paid Volunteer Time
At Flyhomes, we use compensation ranges based on US geographic locations which are grouped into 4 tiers. To determine the compensation difference by tiers, we use a predetermined differential based on external market data. The salary band shown in this posting is the broadband that includes the hiring range for all tiers for the job posted. A job offer will be based on the salary band for a candidate's specific geographic location at the time of hire and commensurate with experience.
Pay Range
Our core values
Join a team where authenticity, equity, and innovation come together to build the world's best homebuying and selling experience. Do you have what it takes?
Winning Together
We're fundamentally optimistic about our clients, team, and industry. We win with our CLIENTS—we align ourselves and our products with their interests so that we only win when they win. We win with our TEAM—everyone at Flyhomes plays a critical role in building the world's best home buying and selling experience. And we win with the INDUSTRY—there are people on the other side of every transaction, and we believe the best outcomes are when everyone feels like a winner.
People Not Properties
People first. It's that simple. Whether you're our client, team member, or partner, we're a community focused on building lasting relationships. We put people at the heart of everything we do.
Find a Better Way
We love what we do and embrace the fact that our work of building an iconic company that delivers the best home buying and selling experience will never be finished. We're always seeking better solutions to every problem, whether big or small. We listen empathetically, identify improvements, and scale new solutions.
Own The Outcome
Every team member at Flyhomes has the power to improve the client experience, grow the company, and make the work we do more efficient. If we see a gap, we communicate, collaborate, and take ownership to drive improvements. We do what we say we'll do, and when things don't go as planned, rather than make excuses, we take the opportunity to share, learn, and grow together.
Do The Right Thing
Trust is our currency—that means telling the truth and behaving honestly, even when no one's watching. We lead by example for our clients, team members, and the rest of the industry. We do what's right, always.
Pick Up The Hammer
We believe that all big problems can be solved with a thoughtful series of small actions. We move quickly with a strong bias for action because we know that the cost of waiting is high. We make sound, informed decisions based on the available data, and don't wait for perfect information to take the next step.
If you're dedicated to creating an inclusive, equitable, and more enjoyable real estate experience with solutions for every homebuyer and seller, then we want to talk to you!
We know that energized teams engage people from remarkable backgrounds and experiences. At Flyhomes, we believe that when bringing people together, it's important to feel respected and included so that we can be more creative, innovative, and successful together. Connecting Flyhomies to new ideas and one another is one of our guiding principles—one that informs how we hire, train, and grow our global team.
To all recruitment agencies: Flyhomes does not accept agency resumes. Please do not forward resumes to our jobs alias, Flyhomes employees or any other company location. Flyhomes is not responsible for any fees related to unsolicited resumes. In the absence of a signed Recruitment Fee Agreement, Flyhomes will not consider or agree to payment of any referral compensation or recruiter fee. In the event a recruiter or agency submits a resume or candidate without a previously signed agreement, Flyhomes explicitly reserves the right to pursue and hire those candidate(s) without any financial obligation to the recruiter or agency.