Front Desk Hospitality Agent | Overnight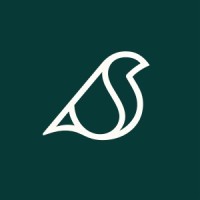 Sonder
Paris, France
Posted on Monday, May 15, 2023
[English Description below]
Sonder révolutionne le monde de l'hospitalité grâce à un service innovant alliant technologie et design. Lancé officiellement en 2014 à San Francisco, Sonder offre une variété d'hébergements - chambres, suites & appartements - dans plus de 35+ villes réparties dans huit pays et trois continents. L'application innovante de Sonder permet aux clients d'accéder à des fonctions en libre-service et à une assistance 24h/24 et 7jours/7. Qu'il s'agisse d'un simple check-in ou d'une requête en chambre, nous offrons le meilleur d'un hôtel sans aucune formalité.
Nos Front Desk Hospitality Agents représentent Sonder sur le terrain. Il s'agit d'un rôle polyvalent, idéal pour toute personne qui aime être en mouvement et qui s'épanouit en servant les clients. Si vous êtes une personne soucieuse du détail qui aime résoudre les problèmes des clients et répondre à leurs demandes tout au long de la journée, si vous êtes prêt pour un environnement évolutif et dynamique, orienté sur l'expérience client, nous aimerions vous connaître!
CHEZ SONDER, VOUS DEVREZ:
Répondre aux demandes quotidiennes des clients, aux problèmes et à d'autres questions en utilisant les principes de service de Sonder.

Guider les clients à travers l'expérience Sonder, en veillant à ce qu'ils aient une première impression extraordinaire.

Résoudre les problèmes mineurs d'entretien et de technologie (p. ex., enlèvement des taches sur les meubles, accès aux unités, connectivité wifi ou supervision des rendez-vous avec les entrepreneurs).

Effectuer des vérifications de la qualité de l'entretien ménager et des contrôles d'inventaire dans nos unités afin de s'assurer que les normes d'hospitalité sont respectées de façon constante et que les commentaires solides à nos fournisseurs sont relayés en temps opportun.

Participer aux tâches d'inventaire telles que la préparation des kits de renouvellement, la réception des livraisons et le suivi de l'utilisation du linge et des consommables.

Entretenir et organiser les espaces de travail, notamment le bureau, les placards de rangement, l'entrepôt et autres, selon les besoins.

Répondre aux différentes requêtes complémentaires des clients: servir des boissons, monter des bagages, etc.

Se rendre dans plusieurs propriétés de Sonder sur le marché local, selon les besoins.
CE QUE NOUS RECHERCHONS :
Un état d'esprit positif et centré sur le client

Organisé, travailleur et soucieux du détail.

Vous êtes à l'aise avec l'ambiguïté et les priorités qui changent rapidement.

Vous vous épanouissez dans un environnement de démarrage rapide, en constante évolution et toujours stimulant.

Capacité à travailler efficacement en équipe et de manière autonome.

Vous êtes à l'aise pour résoudre des problèmes de manière indépendante et avez l'humilité de demander de l'aide si nécessaire.




Ne pas être intimidé par l'utilisation d'applications mobiles sur le terrain pour la collaboration et la communication au sein de l'équipe.

Horaire flexible et possibilité de travailler certains soirs et week-ends.

Capacité à soulever/porter des objets et à rester debout/marcher pendant de longues périodes.
Nous offrons également d'excellents avantages pour vous faciliter la vie et vous permettre de vous concentrer sur ce que vous savez faire le mieux :
Un salaire horaire compétitif avec des possibilités d'évolution

Un plan d'options sur actions généreux

Assurance médicale, dentaire et visuelle

Vacances payées

Crédits annuels gratuits et remises pour rester à Sonders

Une entreprise avec une grande vision, un environnement de travail dynamique et une équipe de collègues intelligents, ambitieux et avec lesquels il est agréable de travailler !
Nous sommes un employeur offrant l'égalité des chances et nous valorisons la diversité au sein de notre entreprise. Nous ne pratiquons aucune discrimination fondée sur la race, la religion, la couleur, l'origine nationale, le sexe, l'orientation sexuelle, l'âge, l'état civil, le statut de vétéran ou le statut de handicapé ou d'autres classes protégées.
---
Sonder is revolutionizing hospitality through innovative, tech-powered service and inspiring, thoughtfully designed accommodations combined into one seamlessly managed experience. Officially launched in 2014 and headquartered in San Francisco, Sonder is making a world of better stays open to all with a variety of accommodation options — from rooms to suites and apartments — found in 35+ cities spanning 10 countries and three continents. Sonder's innovative app empowers guests by making self-service features and 24/7 on-the-ground support just a tap away. From simple self check-in to boutique bathroom amenities, we bring the best of a hotel without any of the formality.
Our Front Desk Hospitality Agents are the face of Sonder and who live our leadership principle of 'Extend Hospitality to All'. This is one of the most versatile roles at the company and perfect for anyone who loves interacting with guests and finds fulfillment in creatively solving problems. You are a detail-oriented individual who thrives on interacting with others, supporting your fellow team members, and satisfying guest requests throughout the day. If you're ready for an evolving and fast-paced environment that is focused on delivering amazing guest experiences, we'd love to hear from you!
AT SONDER YOU WILL:
Be the face of Sonder, and make an awesome first impression on our guests, visitors, and all internal and external partners.

Guide guests through the technology-rich Sonder experience, ensuring they are able to make the most out of their stay and use our tech features

Provide friendly, upbeat service to all of our guests both in person and via chat, phone and email, including managing complex guest interactions

Handle all guest interactions with the highest level of hospitality and professionalism, accuracy and timeliness, accommodating special requests whenever possible; resolve customer complaints; assist customers in all inquiries in connection with services, facility hours of operations, directions, etc.

Assist building leadership with any administrative tasks required to keep all operations running smoothly

Flex to support the back-of-house/Hospitality Agent team on a day-to-day basis as needs arise through housekeeping quality audits, inventory checks, and minor maintenance and technology issues

Ensure the maintenance, cleanliness, and organization of both guest-facing and back of house working spaces including lobbies, office, storage closets, warehouse and others, as assigned

Share your knowledge with other team members, including job shadowing, coaching, and other responsibilities as requested

Support multiple Sonder properties throughout the local market, as required
WHAT WE LOOK FOR:
Personable, guest-centric, and positive; you love speaking with others in person and via phone, email, and chat

Excellent problem solving skills, with the desire to "get it done" for our guests

Strong computer literacy and writing skills and comfort switching between multiple desktop and mobile applications

Organized, hardworking, and detail-oriented

Thrives in a fast paced, ever-changing, always challenging startup environment

Ability to work effectively both in a team environment as well as independently

Flexible schedule and open to working evenings, weekends and holidays

Ability to lift/carry items up to 50 pounds and stand/walk for extended periods of time

Previous experience working in hotels, restaurants, or other customer-facing hospitality, service, and/or customer experience roles

Proficiency in languages other than English a plus

This role requires regular access to a reliable smartphone, reliable transportation and a willingness to travel between Sonder properties in your city on a regular or daily basis (depending on your role).
#LI-Onsite
We also have great benefits to make your life easier so you can focus on what you're best at:
Competitive compensation

Generous stock plan

Medical, dental and vision insurance (where applicable)

Flexible vacation

Annual free credits and discounts to stay in Sonders

A company with a huge vision, a dynamic work environment, and a team of smart, ambitious and fun to work-with colleagues!

Workplace flexibility (for remote-specified positions only) #ABetterWaytoWork
We are an equal opportunity employer and value diversity at our company. We do not discriminate on the basis of race, religion, color, national origin, gender, sexual orientation, age, marital status, veteran status, or disability status or other protected classes.