Area General Manager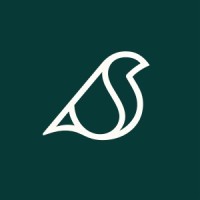 Sonder
Operations
Philadelphia, PA, USA
Posted on Thursday, May 18, 2023
Sonder is revolutionizing hospitality through innovative, tech-powered service and inspiring, thoughtfully designed accommodations combined into one seamlessly managed experience. Officially launched in 2014 and headquartered in San Francisco, Sonder is making a world of better stays open to all with a variety of accommodation options — from rooms to suites and apartments — found in more than 30 cities spanning eight countries and three continents. Sonder's innovative app empowers guests by making self-service features and 24/7 on-the-ground support just a tap away. From simple self check-in to boutique bathroom amenities, we bring the best of a hotel without any of the formality.
Considering Sonder's global expansion plans, there will be opportunities for extraordinary personal and professional growth for the right candidate.
The Area General Manager position is one of the most impactful roles at Sonder. As the leader of Sonder in Philadelphia, you will be responsible for ensuring the success of the market, which includes delivering a five star guest experience, driving growth, maximizing revenue and controlling costs to achieve strong unit economics and paybacks, and creating a memorable local guest experience that drives repeat guests. The AGM will also build and maintain a hospitality-focused culture to deliver the Sonder vision and experience to thousands of guests. You will manage the P&L and are responsible for consistently delivering on our brand promise across operations, hospitality, and real estate while scaling the city.
If you have an entrepreneurial mindset and natural desire to get stuff done, we definitely want to hear from you.
AT SONDER YOU WILL:
Build and manage a world-class team of individuals focused on hospitality, operations, and real estate

Create, deliver, and maintain a service-oriented local team culture rooted in guest centricity, helping us to create amazing experiences for our guests

Co-create a local growth strategy with the Real Estate team that incorporates supply and demand, regulations, and Sonder's goals related to profitability and guest experience

Engage with Public Policy stakeholders in the market to incorporate public policy into the market strategy while aligning it with Sonder"s mission and brand values

Oversee the signing, onboarding, opening, and ramp-up of new buildings and hotels in line with the city's growth ambition.

Manage your city's P&L (similar to a business unit), including forecasting targets, tracking performance, and driving innovative initiatives to maximize profitability

Define and execute strategic vision: translate Sonder goals into operational plans that will guide the Sonder experience at a local level

Build and develop strong relationships with senior cross-functional leaders (e.g. revenue, central operations, real estate, finance, technology) in order to communicate local needs and drive change, leveraging a cross functional matrix to support local operations

Build and manage relationships with landlords, asset managers, and property owners of both hotel and multi-family buildings to ensure successful operating partnerships.

Overcome obstacles, solve problems, and develop a path forward through ambiguity, operating a dynamic and rapidly growing business

Partner with other Sonder markets to create and share scalable best practices

Develop and deploy "playbooks" that improve the guest experience and operations at scale and for other markets. Build a capability center of excellence based on the market's unique profile, guest mix, or product portfolio to serve other Sonder markets.

Develop the capability to oversee additional cities as "satellite" markets that leverage the leadership and scale infrastructure of a main market

Demonstrate deeper expertise in service operations, employee development, and a hospitality mindset to deliver branded guest experience at scale.
WHAT WE LOOK FOR:
Extensive Experience in hospitality, operations, management, professional services or other related fields

An analytical and data-driven decision making mentality

Experience with or strong excitement for a startup environment

Proven track record of leading, managing, and developing high-performing teams

An ultimate team player with strong written and verbal communication skills

Strength in building positive cross-functional relationships to accomplish goals

Out-of-the-box thinker who will find creative ways to hit growth targets

Ability to thrive autonomously in an individual market while leveraging central resources and supporting effectively

MBA preferred

Hospitality experience and

experience of scaling an operationally complex business

preferred
We also have great benefits to make your life easier so you can focus on what you're best at:
Competitive compensation

Generous stock plan

Medical, dental and vision insurance (where applicable)

Flexible vacation

Annual free credits and discounts to stay in Sonders

A company with a huge vision, a dynamic work environment, and a team of smart, ambitious and fun to work-with colleagues!

Workplace flexibility (for remote-specified positions only) #ABetterWaytoWork
We are an equal opportunity employer and value diversity at our company. We do not discriminate on the basis of race, religion, color, national origin, gender, sexual orientation, age, marital status, veteran status, or disability status or other protected classes.