Senior SEC Reporting Analyst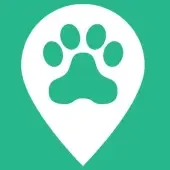 Wag
IT
California, USA
Posted on Monday, May 29, 2023
General Description:
Wag! Group Co. is seeking an exceptional individual to assist with the preparation of the Company's reports filed with the SEC on Forms 10-Q, 10-K, 8-K and more. Beyond SEC Reporting, the Staff Accountant II will assist with investor relations materials and initiatives that heavily contribute to the external story of the Company and engagement with current and potential investors and analysts.This newly created position will report to the Director of SEC Reporting and work together with them to drive the enhancement of documentation relating to internal controls over financial reporting, and create an efficient and consistent process from accounting close to external reporting. This role closely works with the CFO, Controller, and regularly interacts with external auditors, the legal team, and investor relations professionals.
What You'll Do:
Preparation of GAAP financial statements including Balance Sheet, Statement of Operations, Statement of Cash Flows, Statement of Changes in Stockholders' Equity

Assists with tying out earnings / press releases, investor presentations, other statistical reports, and compliance reporting

Works with the Corporate Accounting team to prepare the related footnotes in accordance with Generally Accepted Accounting Principles (GAAP)

Works with the Corporate Accounting team to prepare and analyze GAAP income statement and balance sheet fluctuations on a monthly and quarterly basis

Responds to requests from external auditors

Prepares detailed and comprehensive tie-outs for all SEC reports. Develops and maintains supporting documents

Assists with the review of Inline Xtensible Business Reporting Language (iXBRL) tagging of financial statements and footnotes

Maintain effective and efficient internal controls and participate in required SOX compliance efforts




Prepare financial analysis and present to key stakeholders

Support ESG planning and reporting

Ad Hoc/Special Projects as needed
About You:
Bachelors Degree in Accounting or equivalent

4+ years of experience in public or private accounting

Excellent written and verbal communication skills

Excellent organizational and multitasking skills

Must be able to work in a fast-paced work environment with strict deadlines

Remote/hybrid work arrangement, but some travel may be required for team meetings

Must be able to work flexible hours to meet the demands of the position

Basic understanding of SEC rules and regulations and GAAP

Experience using Workiva and Netsuite a plus
About Us
Wag! Group Co. ("Wag!", PET on Nasdaq) strives to be the #1 platform for busy pet parents, offering access to 5-star dog walking, pet sitting, expert pet advice, wellness plans, and one-on-one training from Wag!'s community of 400,000 local pet caregivers nationwide, in addition to pet insurance options from the leading pet insurance companies. Making pet parents happy is what Wag! does best. With safety and wellness at the forefront, Wag! has a trusted record of experience with more than 12 million pet care services completed by pet caregivers on the Wag! Platform, across 5,300 cities and 50 states, with pet parents rating 96% of services as 5-star. Wag! also operates Petted.com, the nation's largest pet insurance comparison marketplace, Furmacy.com, a local pharmacy which supports busy veterinary clinics, and the Wag! Pet Caregiver App, which empowers pet caregivers to care for pets in their neighborhood and earn real money. For more information, visit wag.co.
The compensation package for this role includes a market competitive salary, equity for all full time roles, exceptional benefits, and, for a very limited subset of roles, commissions plans. Our expected cash compensation (salary + commission if applicable) range for this role is:
$108,300 - $154,245 in San Francisco, California
$108,300 - $154,245 in New York, New York
We are hiring for multiple levels and locations including the above as well as remote in some states, so final offers may vary from the amounts listed based on geography, experience and expertise, training, transferable skills and other factors. We are an equal opportunity employer and are committed to providing a positive interview experience for every candidate. If accommodations due to a disability or medical condition are needed, connect with us via email at recruiting@wagwalking.com. If you have any locations about the role, working remote from a certain city or state, and/or anything else please don't hesitate to reach out to the recruiting team via email at recruiting@wagwalking.com. Check out our careers page https://wagwalking.bamboohr.com/careers to get to know us better as you think about your next step at Wag!.
Wag! Is currently moving forward with a flexible hybrid work environment and looking to return to the office at least one day per week if you work near one of our current physical offices. Our current office locations are San Francisco, California and Phoenix, Arizona.